Hotel Le Toul'Broch
The Hotel Restaurant Le Toul'Broch in Baden in South Brittany is ideally situated in the Gulf of Morbihan.
Business trips, romantic weekends or family holidays

The hotel offers 12 comfortable rooms with free access to Wi-Fi and a flat screen television. Each room offers a peaceful and quiet setting for a family holiday in the Gulf of Morbihan, a low budget weekend in Brittany or a business trip near Vannes.
Our 25 years of experience allows us to asnwer your needs and offer high quality facilities.

The restaurant: lunch menu 12,50 €

The restaurant offers a big dining room for a maximum of 70 persons. The cook will prepare traditional French dishes in a friendly setting.
From the hotel, you can discover the Gulf of Morbihan

You'll appreciate the location of the hotel to discover the Gulf of Morbihan, its beaches, hiking paths, harbours, Carnac, Belle-Île-en-Mer, Houat, Hoëdic...
You'll be situated at less than 4 km from Port-Blanc, the starting point to the île aux Moines but also from the beaches of the Morbihan. You'll enjoy swimming, sailing and other water sports activities that you'll find in the Gulf of Morbihan.
Between Lorient, Auray and Saint Goustan and Vannes the region offers all kinds of excursions, you can aldo hike on the GR34, or visit the charming villages of South Brittany like Le Bono…A definite change of scenery!
For more information, the hotel restaurant Le Toul'Broch will be at your full disposal to provide you with all the information you need for an enjoyable holiday in the Morbihan!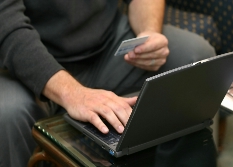 You are looking for a hotel room between Vannes and Auray for your business trip?…
Book